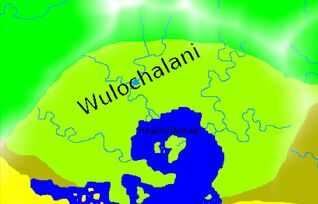 Southland (Choyini: Wulochalani) is a so called Wunalo, or geographical region which is located on Sunland.
Southland consists of the region south of the Midridge mountain ranges, surrounded mostly by said mountains on the north, east and west. Southland in turn surrounds the majority of the Midland Sea.
The Southland region is the home of the Choyini language.
Ad blocker interference detected!
Wikia is a free-to-use site that makes money from advertising. We have a modified experience for viewers using ad blockers

Wikia is not accessible if you've made further modifications. Remove the custom ad blocker rule(s) and the page will load as expected.